We spend a lot of time thinking about how well we dress. We want to make sure to create the best outfits we can with the clothing we own. We also worry about skincare and making sure we have the right products for our skin type.
And don't get us wrong, all of these things are incredibly important for looking out best.
However, what we may not give enough thought to are our teeth. Not only is dental health important for staying healthy and happy, but having clean teeth and gums is an important part of looking your best. A nice smile is one of the first things people notice about us, after all!
If you want to make sure your teeth look great and you don't want to spend too much money, we have you covered. Today we're going to look at the best electronic toothbrushes you can get for under $100. They'll keep those teeth looking shiny and spotless while your wallet stays healthy and full.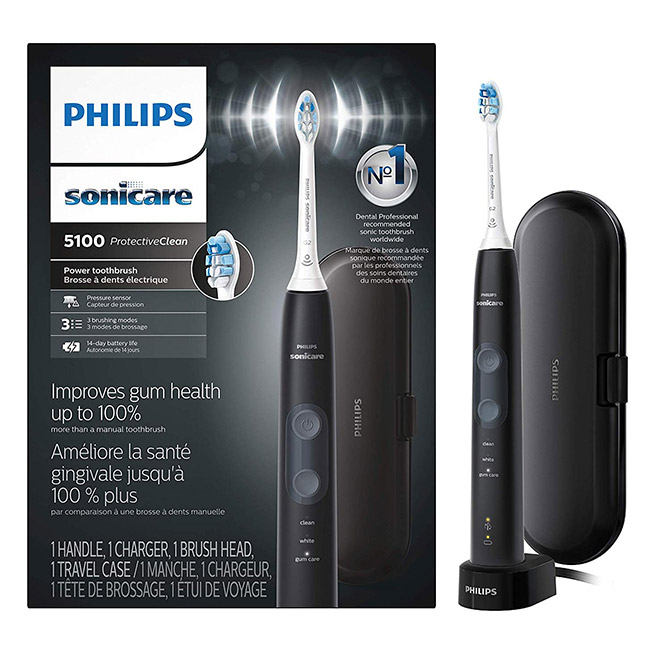 When it comes to electric toothbrushes, Phillips is one of the first brands that most people think of. Specifically, the Sonicare line of toothbrushes are among the most beloved models across all brands. And while some of them can break the bank at upwards of $300, the ProtectiveClean 5100 is quite reasonable at less than $100. It has plenty of features that'll keep your teeth and gums looking their best.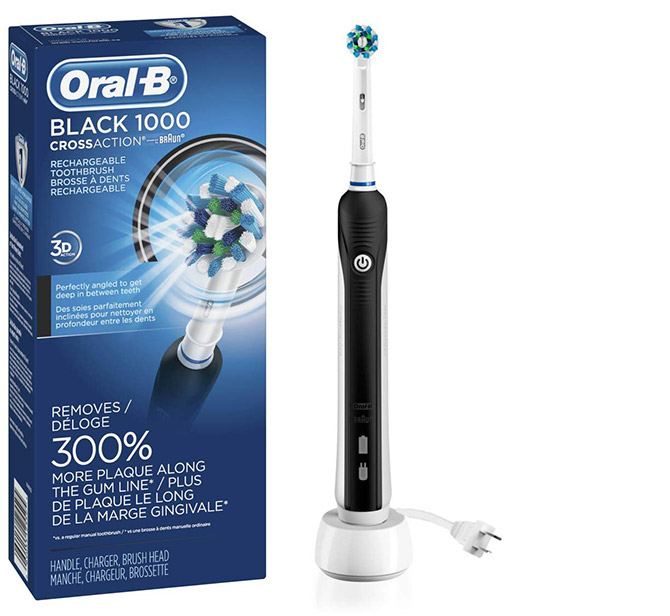 Oral-B is another eclectic toothbrush brand pretty much everyone knows about. This brush features a round head, which helps with digging in and getting rid of plaque on the gum line. And most importantly, it's quite affordable for what it offers. It even has a timer that'll help you make sure you actually brush your teeth for two minutes. Like most toothbrushes, it only comes with one brush head, so you will need to stock up on more, but thankfully, replacements are pretty cheap.
Quip is one of the newer names in the electric toothbrush world, but the company is making waves quickly. Its brush starts at $25 for the plastic model. It even comes with toothpaste, which is always a nice bonus. The company also offers a subscription service for $5 that'll have a fresh brush head and a new battery delivered every three months. This is optional, so if you want to just try the brush, you don't need to sign up (though the price of the brush increases to $35).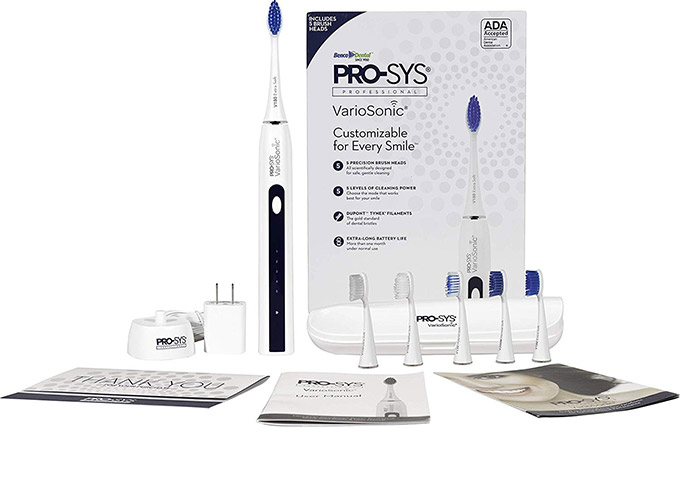 The PRO-SYS VarioSonic is quite a nice toothbrush. For the price, it comes with a bunch of different brush heads, which gives it a leg up on most of the competition. And they aren't just replacement brushes, but they're actually different types of brushes. It also features a bunch of different brushing intensities, which means you can customize it to your smile. There's a timer that'll help you brush your teeth for the right amount of time.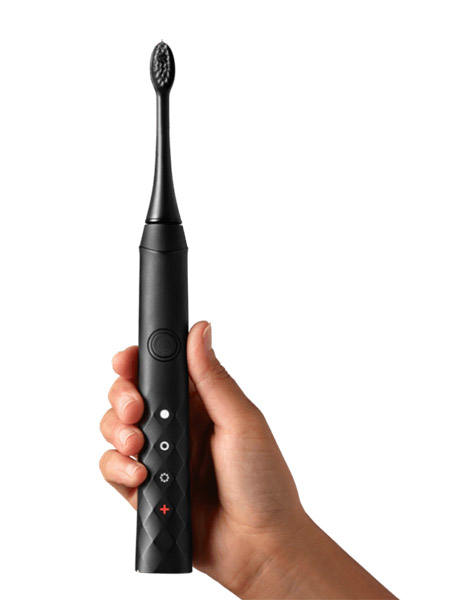 This is another one of the newer brushes on the market. It has tons of features and a pretty reasonable price of $70. It promises to reduce gum bleeding, which makes this a great option for anyone suffering from those issues. This brush will make 33,000 sonic vibrations per minute, so it should be able to get rid of all the junk off your teeth quickly. There are multiple brushing modes, a timer, and even reminders to move around your mouth while you brush. It also has a lifetime warranty, so you won't need to worry about buying another toothbrush for a long, long time.
Keep Those Teeth Clean
If you're in the market for an electric toothbrush, these will certainly do the job for you. You can't go wrong for under $100!