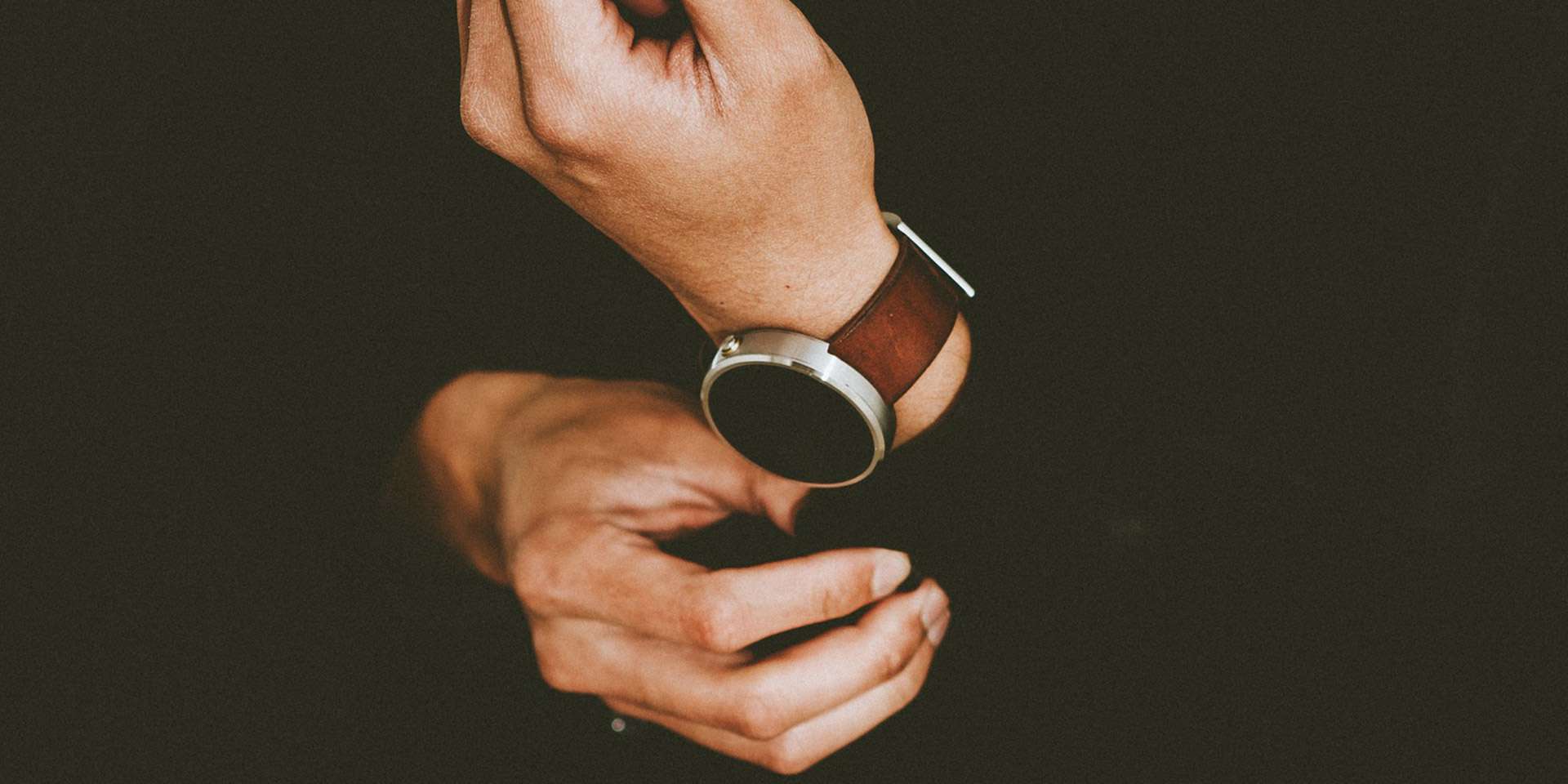 When you buy a smartwatch, you're probably looking at more function than form. You want it to connect with your phone and do all the cool high-tech stuff. But what if you're not willing to compromise on style? What if you want to wear a watch that doesn't immediately scream smartwatch, but instead you want a timepiece that looks like a regular watch while packing connected features.
Unfortunately, there aren't a ton of options out there. Most smartwatches look similar to the Apple Watch, with large screens and square faces. I'm not saying there's anything wrong with wearing a smartwatch that is obviously a smartwatch, but for some guys, that's just not the look we're going for.
However, there are a few stylish smartwatches out there and today we're going to look at the best of the bunch. You'll feel as connected as ever, but you won't need to sacrifice any style!
1. Fossil Carlyle
Smartwatch or not, the Fossil Carlyle is just a sexy looking watch. The round face is classy and the stainless steel makes the watch look more expensive than it actually is. If stainless isn't for you, it's available in leather and silicone as well. Google's Wear OS provides all the notifications you could ever want, and it has support for heart rate tracking, GPS, Google Pay, and music controls.
2. Garmin vívomove Luxe
Outside of Apple, Garmin is one of the leaders in the smartwatch space, and the vívomove Luxe is definitely the most stylish offered by the company. At first glance, the traditional face looks classy and subdued, just like a watch without connected features. It's available in all sorts of colors like rose gold, black, and white. Of course, it has all the connected features that will work with both iOS and Android.
3. Michael Kors Lexington 2
Here we have a smartwatch from a company that's not known for its technology, but rather for its style and quality. Fortunately, the company turned to Google and its Watch OS to provide all the technical features of the watch, and it focused on creating a stunning watch that will look good in just about any situation. Straps are interchangeable, so you can wear it for both formal and casual situations.
4. Emporio Armani Smartwatch 2
When it comes to looks, this one of the nicest smartwatches you'll ever find. It has the Emporio Armani look and feel you'd expect, but it throws in the connected features offered by Google's Wear OS. It tracks heart rate, movement, and every other important fitness metric, and it does it all while looking fashionable. And even though it's Armani, its price tag is actually quite reasonable.
5. Withings Steel
We're going to round the list out with a very budget-friendly smartwatch that still features a stylish-looking round face. It's very simple and classy, with its leather band and basic face, but it's actually pretty loaded with features, especially when you consider that it tracks your sleep, activity, and just about everything else you could want. There's a slightly more expensive model called the Withings Steel HR with an extra screen that tracks your heart rate but looks a bit less subtle.
Be Smart, Look Good
You don't need to look like a geek to get all of the connectivity and fun features offered by a smartwatch. With the watches above, you can connect to your phone, track your heart rate, check your messages, and do just about everything the more obvious smartwatches do, but with quite a bit more style.