Some people are better conversationalists than others. They always seem to have interesting questions to ask!
It's not always easy to strike up a new conversation with someone. Whether it's a colleague or stranger, family or friend, you might be tired of talking about the weather or what they had for lunch.
That's why we've prepared a conversation starters cheat sheet, featuring 100 interesting and probing questions to ask different people in your life.
With this free download, you'll never have any awkward silences. It contains everything you need to get exciting and thoughtful conversations started.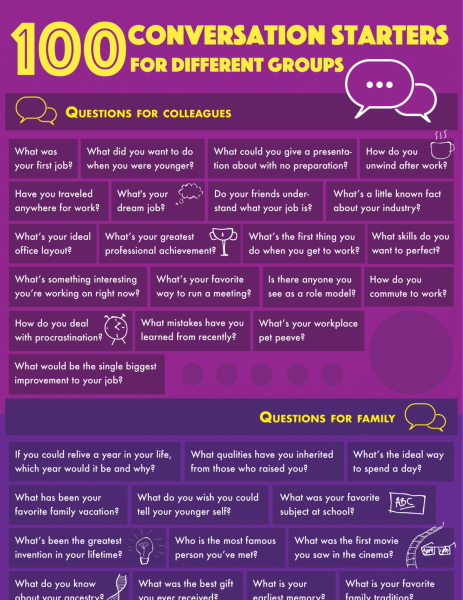 FREE DOWNLOAD: This cheat sheet is available as a downloadable PDF from our distribution partner, TradePub. You will have to complete a one-time short form to access it: 100 Conversation Starters for Different Groups
Our cheat sheets are the perfect resources for you to print out for easy reference, or to share with your colleagues and friends. What are you waiting for?