Grooming products like your toothbrush and razor are incredibly important. We use them every single day in order to keep our faces looking smooth and our teeth shiny (as well as free of cavities).
Each time you use your toothbrush and razor, you're decreasing the overall effectiveness of said items. But that brings us to the very difficult question: how often should you replace these important items? You want to make sure they're working their best, but you also want to make sure you're getting your money's worth (especially with razors since they're quite expensive).
Toothbrush Replacement Time
I'm going to go ahead and assume that you know that you need to brush your teeth at least two times a day. Knowing that, how often should you replace your toothbrush or the head of your electric toothbrush?
According to the American Dental Association (ADA) and the Centers for Disease Prevention and Control (CDC), you should replace your toothbrush every three to four months with standard usage.
From a pure time passing perspective, this is a good range that makes sense. However, there's a bit more to it than just the passage of time. As soon as the bristles on your brush start fraying, you should replace it with a new one. Once the bristles are frayed, they lose their effectiveness. You don't want to stand there for two minutes each time you brush your teeth and not actually accomplish anything.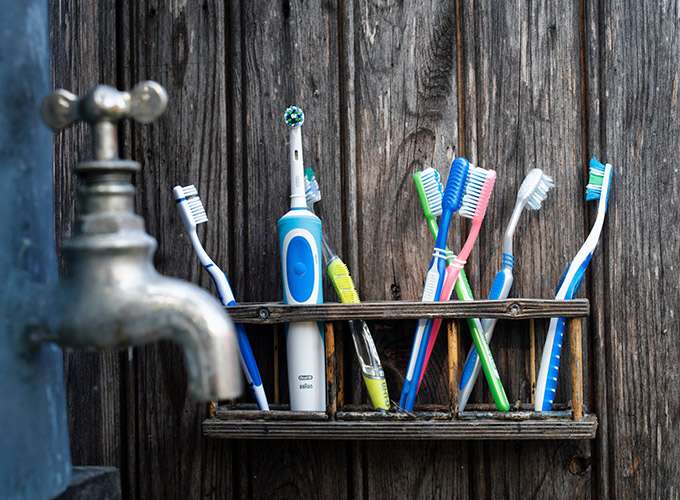 Additionally, anytime you're sick, you should swap out your toothbrush or brush head, as your mouth is filled with bacteria, and the last thing you want to do is keep spreading those germs around once you're not sick anymore. This also applies to everyone else in the household, even if they haven't been sick, as there's still going to be lots of germs on their brushes (especially if they share a bathroom). It's better to spend a few bucks on a new toothbrush than to get sick again.
Last, but certainly not least, you should replace your toothbrush if the brush head comes into contact with anything that isn't your mouth. That means if you drop it on the floor, you should get a new one. If someone else accidentally uses your toothbrush, you should get a new one. You want to minimize the number of bacteria that enter your mouth, and being careful with your toothbrush is a great way to do that.
Shaving Razor Replacement Time
Have you ever been to a friend's house and they leave their razor out on the bathroom sink? Did you sneak a peek at the haggard mess that looks like it would mangle any skin it comes in contact with? You don't want that to be you. Thankfully, not ending up with a disgusting-looking razor is as easy as changing out your blades regularly.
Of course, razor blades aren't cheap, which means you want to get as much life out of them as you possibly can. Also, unlike a toothbrush, everyone shaves with a different frequency and everyone has different types of hair, so there isn't a hard rule in terms of time.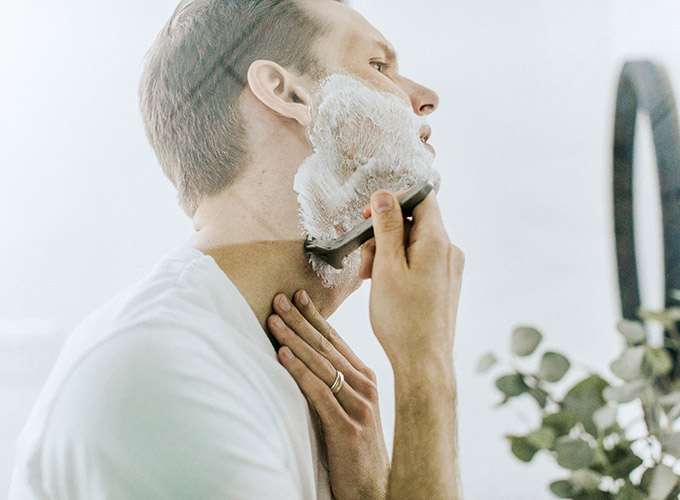 Most razor companies aren't too quick to say how often should you replace your blades. Instead, the companies tend to offer tips like "replace the blade at the first sign of dullness." That's not particularly helpful, now is it? After all, what does razor dullness feel like?
The easiest way to feel when your razor is ready for a trip to the dumpster is when you feel it pulling on your hair as you move it across your face. Each stroke should feel smooth, and as soon as it isn't, that means the razor is cleanly cutting through the hair, and it's time to be replaced (unless you enjoy dirty razors and cuts).
The generally accepted number of shaves is somewhere between 5-10 per razor, depending on the type of beard you have. If you have a really thick, dense beard, then you're going to want to swap your blades out at closer to five. If you have a thin beard, you can probably go for 10 shaves, or even longer according to your own comfort.