You don't have to go to a spa to indulge your skin. With so many different types of face masks on the market, you can have a spa day right at home.
Peel-off face masks are a relaxing and reliable way to take care of your skin. Before you start splurging on face masks, you should at least know how to properly apply them. Simply follow these steps for a flawless peel-off face mask application.
What Is a Peel-Off Face Mask?
You might've heard of clay and sheet masks, but know nothing about peel-off masks. If that's the case, you should definitely make trying a peel-off mask your next priority. These masks help to rid your skin of dead skin cells, resulting in a youthful glow.
You'll usually find a peel-off mask in a gel or cream form that you apply to your face. As it dries out, it forms a layer on your face that you can peel off.
1. Choose a Peel-Off Mask for Your Skin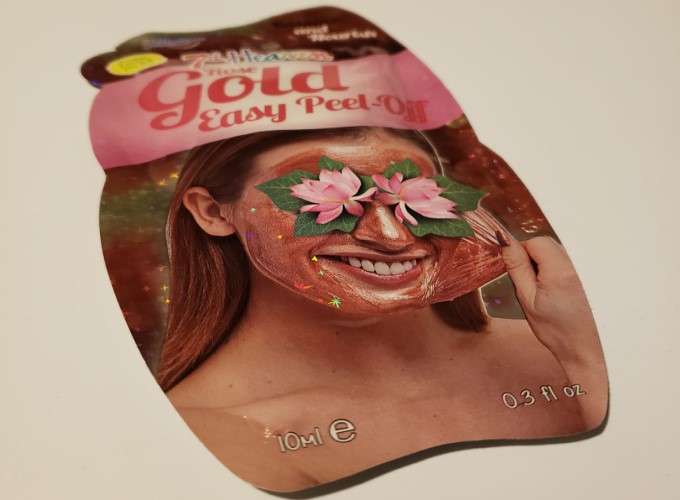 What's the point of using a face mask if it does nothing for your skin? You'll want to use a mask that will address one of your skin concerns. For example, if you have dry skin, go with a mask that specializes in hydration.
In this article, I'll be using 7th Heaven's Rose Gold Easy Peel-Off Face Mask. It's infused with damask rose water, crushed white tea, and ground moonstone that tightens pores and smoothes out your skin. This mask works great for those who want to achieve glowing, poreless skin.
2. Prepare Your Skin
Many people apply face masks before cleansing their skin. Unfortunately, skipping this important step will prevent the mask from doing its job.
Cleansing your skin opens your pores, allowing it to better absorb the nutrients from the face mask. Use your favorite cleanser to clean and exfoliate your skin—just make sure you know how to clean your face the right way first.
After cleansing your face, take a hot shower or pat a warm towel on your face. This also helps to open your pores and prepare your skin for the mask.
3. Evenly Apply the Face Mask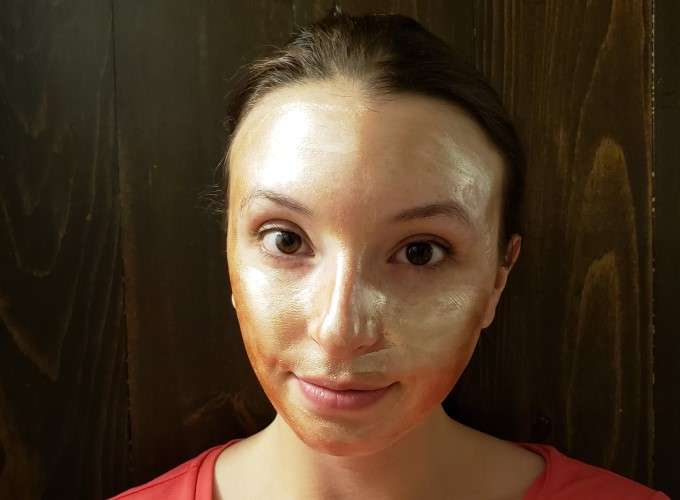 When you buy a peel-off face mask, chances are that it comes in a small pouch. Each pouch typically contains just enough gel to cover your entire face.
Simply open the pouch and start applying the mask using a silicone face mask brush or your fingers. As you apply the mask, make sure to cover all areas of your face (except your eyes, nose, and mouth). You should have a neat, even application of the mask.
Sometimes, there might be too much gel in the pouch—if that's the case, don't try to smear it all on your face. Wrap the pouch up, place it in a plastic baggie, and save it for another day. Applying too thick of a layer will prevent the mask from drying.
4. Relax and Wait
Now it's time for the best part of face masks: relaxing. After you apply the mask, plop yourself in front of the TV and veg out. You'll feel the mask tighten on your face as it dries.
Wait at least 15 minutes before removing the mask (or just go by your mask's directions). You might have to wait a little longer depending on how long it takes for your mask to dry.
5. Peel Off the Mask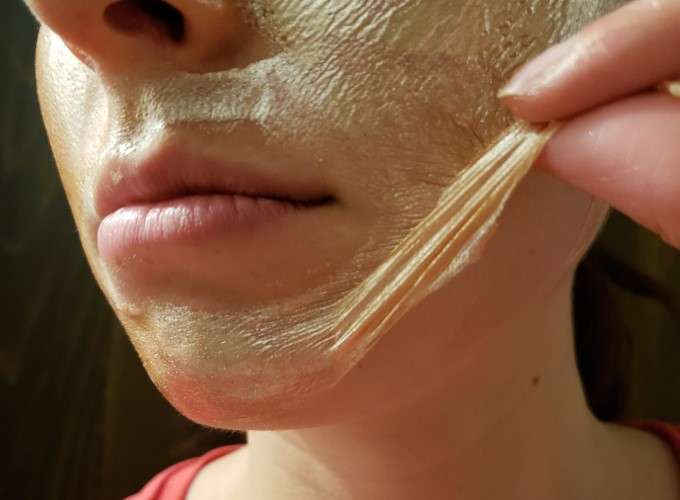 They're called "peel-off" masks for a reason—you'll need to slowly peel off the mask when it's dry. Start peeling at the corner of your forehead or cheek, moving in the direction of your nose.
This part of the process might cause a little discomfort, as the mask will tug a bit at your skin. Just take your time and keep in mind that the mask pulls because it's clearing out all the impurities of your skin.
6. Wipe Your Face
Peel-off masks don't always come off perfectly. It might leave some residue behind, which you can easily clean up using a towel. Even if you don't notice any leftover pieces, it's still a good idea to give your face a quick wipe with a wet cloth.
7. Tone and Moisturize
You're not off the hook just yet! A peel-off mask strips your skin of oils, so it's important to rejuvenate your face. Before you go on with your day, make sure to tone and moisturize your face. While toner shrinks your pores and gets your skin ready for hydration, moisturizer replenishes your skin following a mask.
Peeling Away Facial Impurities
A peel-off face mask is your solution for clogged pores and dead skin. As you lift away the layer of grime from your face, you'll feel a whole lot more refreshed.
Want to learn more about the basics of beauty and makeup? Make sure to read up on the ultimate glossary of makeup terms for newbies.