You might think it's easy to do your laundry, but there's actually so many things that can go wrong.
You don't want your clothes to shrink, fade in color, or change texture. You want to learn how to choose the right detergent, how to correctly fill the washer, and what the best techniques are for drying.
How are you going to master your laundry? That's easy! Simply download our laundry cheat sheet, a stylish PDF that has everything you'd need to know about washing and drying your clothes.
If you follow the advice in this free download, your clothes will remain looking good for years to come.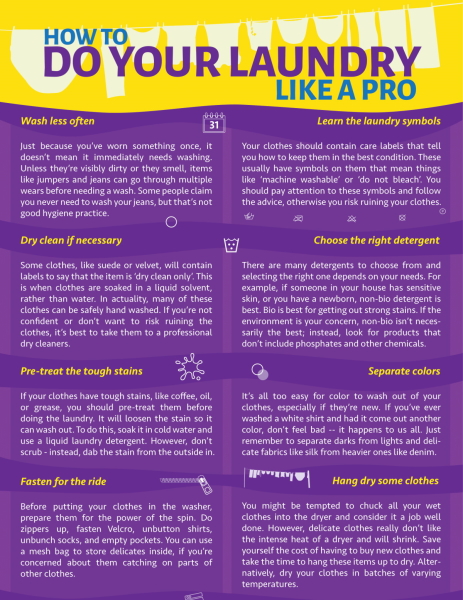 FREE DOWNLOAD: This cheat sheet is available as a downloadable PDF from our distribution partner, TradePub. You will have to complete a one-time short form to access it: How to Do Your Laundry Like a Pro
Our cheat sheets are the perfect resources for you to print out for easy reference, or to share with your colleagues and friends. What are you waiting for?