Getting a new job is hard. You have to find something you like, write a cover letter, and hope that you get chosen for an interview.
If you're at the interview stage, this is your time to shine. You can make a great impression and show the company why they should choose you over everyone else.
How do you give yourself the best chance? By using our job interview etiquette cheat sheet, which gives you top tips to follow before, during, and after the interview.
With this free download, you'll find out how to come prepared, how to best sell yourself during the interview, and how to ensure a memorable follow-up. Good luck!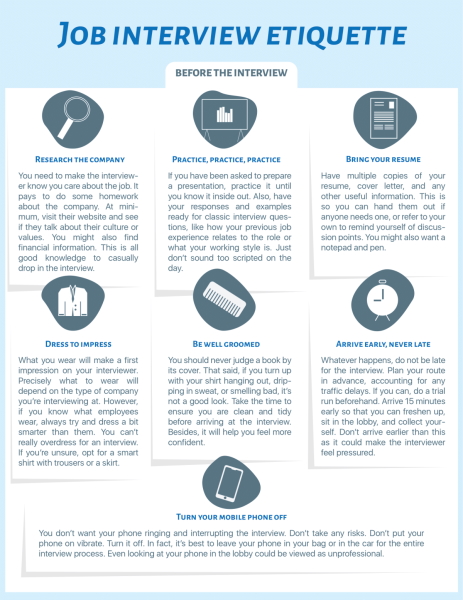 FREE DOWNLOAD: This cheat sheet is available as a downloadable PDF from our distribution partner, TradePub. You will have to complete a one-time short form to access it: Job Interview Etiquette
Our cheat sheets are the perfect resources for you to print out for easy reference, or to share with your colleagues and friends. What are you waiting for?