The subscription box craze has made its way to just about every single facet of life. The world of style is no exception, as there are quite a few high-quality subscription services for men that'll send a curated set of clothes to your door each month.
These boxes are quite handy, as not only do they save you the time of heading out to the store to try on clothes, but they actually have a person (or AI in some cases) on the other end choosing them, which takes some of the guesswork out of shopping.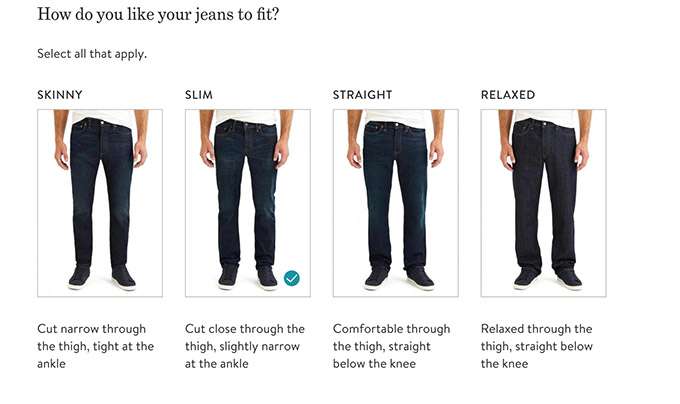 Cost: $20 styling fee applied towards the cost of items you keep; charged if you don't keep anything.
Stitch Fix offers a pretty solid subscription service for men. You fill out a pretty involved survey so the company can determine what sort of clothing you're into ("Do you like t-shirts and hoodies or button-downs and blazers?"), and then once a month it sends a package. You try the items on, pay for the ones you keep, and send the rest back in a prepaid package.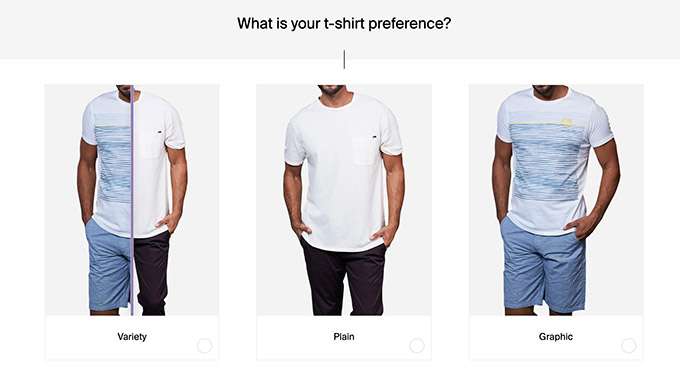 Cost: $65/month.
Trendy Butler is cool because you pay a flat fee for the subscription box, rather than having to shell out for each item individually. You'll complete a style profile that helps the A.I. stylist understand your tastes, and then once a month a box with an outfit will arrive at your door. The style questionnaire is quite extensive, so it should be able to get a good idea of what kind of clothes you like.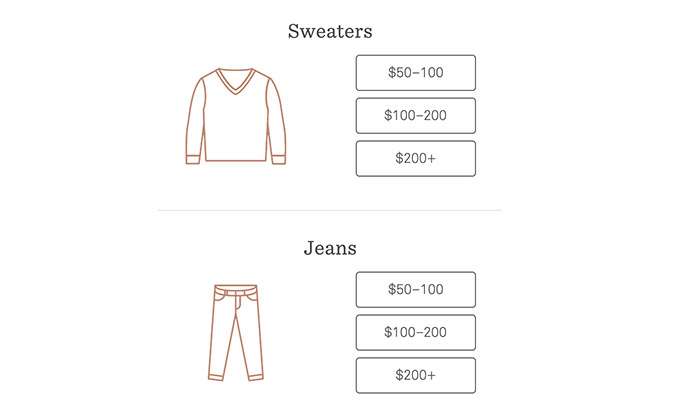 Cost: $25 styling fee applied towards the cost of items you keep; charged if you don't keep anything.
Trunk Club looks like a solid subscription service from Nordstrom. Like many on the list, you pay a styling fee (which is applied towards your purchase) and then you pay for the items you want. You'll get a digital preview of your Trunk before it ships, so you can get a pretty good idea of what to expect. You can even leave feedback and swap items before it ships, which is quite cool.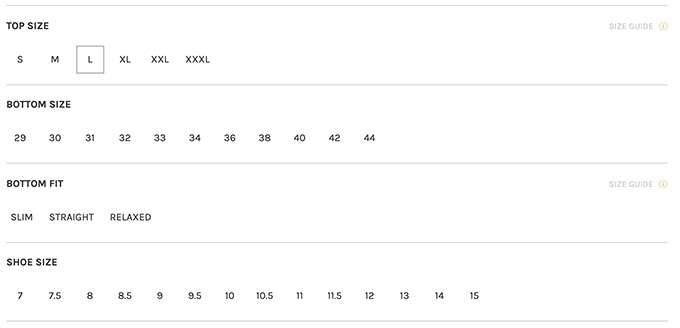 Cost: $60/month.
Menlo Club is one of the few subscription services that sees you paying upfront, instead of working with the keep what you want model. This creates cheaper boxes, but it also limits the amount of choice you have. According to the FAQ, there's a set plan that plays out over twelve months. There's New Republic footwear in two months, Grand AC athleisure wear in a different two months, and Five Four contemporary wear in the remaining eight months.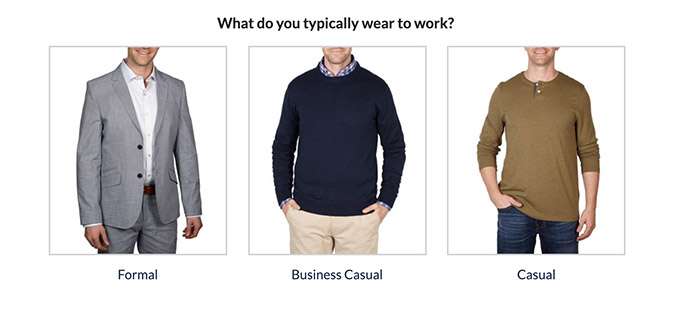 Cost: $20 styling fee applied towards the cost of items you keep; charged if you don't keep anything.
Bombfell offers a wide range of style options. Whether you're looking for something new to wear to work or something to wear on a night out, you'll be able to customize your profile to work for your needs. As with most of the services that have you pay for what you keep, you'll be able to set price ranges for items, so you can increase the likelihood that you'll actually be able to afford the stuff you get each month.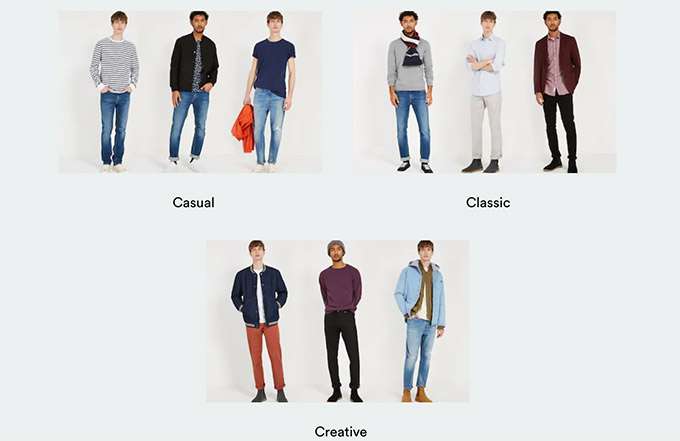 Cost: $25 styling fee charged only if you return the entire box; pay for items you keep.
Frank and Oak is another solid subscription box that lets you keep only the items you actually want to wear. As you go through the signup process, it'll ask you for approximate prices you're willing to spend on certain items, so you won't need to worry about getting a shirt that costs $120 if you're only comfortable spending $80, for example.

Cost: Plans range from $55/month to $250/month.
ThreadBeast is the most streetwear-friendly subscription box out there, so if you already have a good idea that that's the style you enjoy, then it's definitely the one to sign up for. They offer some really well-known brands and a range of packages for every budget (including the $250 baller plan that includes a new pair of sneakers every month). ThreadBeast only allows exchanges if there's a size issue, which is one drawback.
Never Worry About Clothes Shopping Again!
Sometimes it's nice to shut off your brain and let someone else choose your clothes. These subscription boxes are perfect for the lazy man who hates spending copious amounts of time at the store trying on various styles. Plus, you get the excitement of knowing you're going to get some pretty awesome threads every month, which is always a good time!