As someone with fine hair, I can vouch for the struggles that come along with it. I've dealt with fine hair the wrong way for a long time. This left my hair looking lifeless and flat.
Fine hair can look just as good as other hair types—you just need to know how to care for it. Here's your guide for fine hair, and how you can make the most of your thinner strands.
What Is Fine Hair?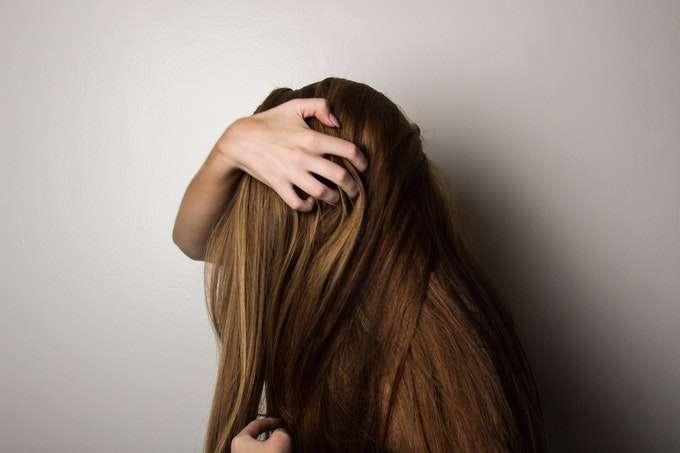 Many people have the wrong idea about fine hair. Fine hair refers to the diameter of your hair strands, not your hair's density. That means you can have fine thin hair, fine medium hair, or even fine thick hair.
To figure out if you have fine hair, hold a strand of your hair between two of your fingers. If you can't feel the hair, you have fine hair. Otherwise, you may have medium to thick strands.
Determined that you have fine hair? These tips will help you manage fine hair, and make it appear fuller.
1. Wash Your Hair Every Other Day
When you have fine hair, it gets oily faster. While some might say that people with fine hair need to wash their hair every day, that's just not true. In another post, I talked about why you shouldn't wash your hair every day, especially if it's fine and oily. Frequent washes will only lead to more oil.
Try to wash your hair every other day. Dry shampoo is helpful on your non-wash days, as it soaks up excess oils and adds some volume to your hair.
In terms of actual shampoo, stay away from anything that's specifically for dry hair. The extra moisture in these shampoos will weigh your locks down even more. Instead, go for a volumizing or clarifying shampoo.
2. Don't Put Conditioner on Your Roots
You might feel tempted to add some conditioner to your scalp, but just don't do it. Conditioner is meant to add oil and nutrients back to your hair. When added to your fine roots, it basically acts as a weight to the top of your head—this makes your hair look even flatter.
Use conditioner sparingly, and only on the ends and middle of your hair.
3. Make Sure to Blow-Dry
Air drying your hair is convenient on your days off, but it shouldn't become routine. Wet strands weigh down your hair, leading to a very limp look. Using the right technique to blow-dry your hair can make it look much fuller.
When drying your hair, flip your hair upside down. This will lift your roots up, giving them some bounce after you're done blow-drying.
Sleeping with wet hair is something you absolutely should not do. Not only does this make your hair look greasier in the morning, but it'll also create unpleasant cowlicks and an overall messy-looking hairdo.
4. Try Some Texturizing Products…
Gels and creams aren't ideal for fine hair, but you can definitely try lightweight texturizing sprays. Seasalt sprays are especially useful for creating a slight wave, while also giving your hair a little oomph.
My favorite beachy spray is OGX Moroccan Sea Salt Spray—it makes your hair look wavy without making it feel sticky or weighed down.
5. …But Avoid Overusing Products
You don't need five different products to make your hair look great. In fact, adding more than one or two products to your hair will make it appear oilier and heavier.
6. Get a Flattering Haircut
In addition to getting a flattering haircut for your face shape, you should also get one that makes your hair look more voluminous. Ask for a choppy, layered, or asymmetrical look during your next trip to the hair salon.
You don't have to let fine hair limit your haircut choices—you can still have a pixie cut, bob, as well as medium-length or long hair as long as your cut adds some body.
7. Don't Overlook Updo Hairstyles
Braids, ponytails, and updos are your best friends when you have fine hair. On the days that your hair looks extra greasy or flat, you can do a quick five-minute hairstyle. That's just one of the advantages of having fine hair—it doesn't take much effort to tame your hair.
Adding Life Back to Fine Hair
Having fine hair isn't all that bad. It's much more manageable than other hair types, but just requires some extra care in the volume department.
Do you have color-treated hair as well as fine hair? Make sure to avoid these mistakes when caring for dyed hair.