Working from home might sound like the dream. You can roll out of bed, don't need to commute, and don't have colleagues nearby to bother you.
However, working from home presents its own challenges. You might find your productivity sinking without the structure and benefits that a traditional office provides.
As such, you should use this handy free PDF cheat sheet packed full of top tips for working from home effectively.
Whether it's setting a schedule, removing any distractions, or knowing when to switch off, our advice will ensure that you get the most out of working from home and don't let your efficiency suffer.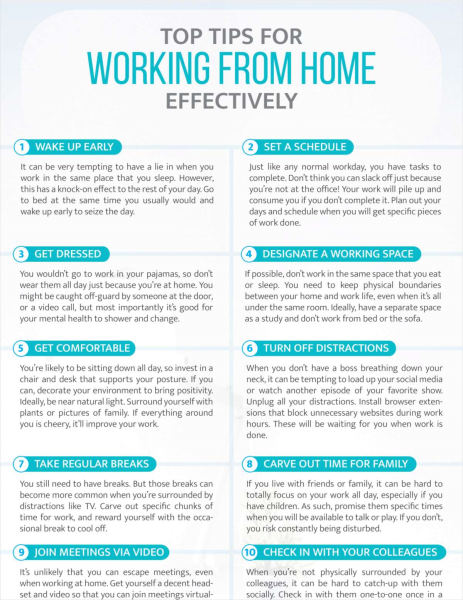 FREE DOWNLOAD: This cheat sheet is available as a downloadable PDF from our distribution partner, TradePub. You will have to complete a short one-time form to access it: Top Tips for Working From Home
Our cheat sheets are the perfect resources for you to print out for easy reference, or to share with your colleagues and friends. What are you waiting for?